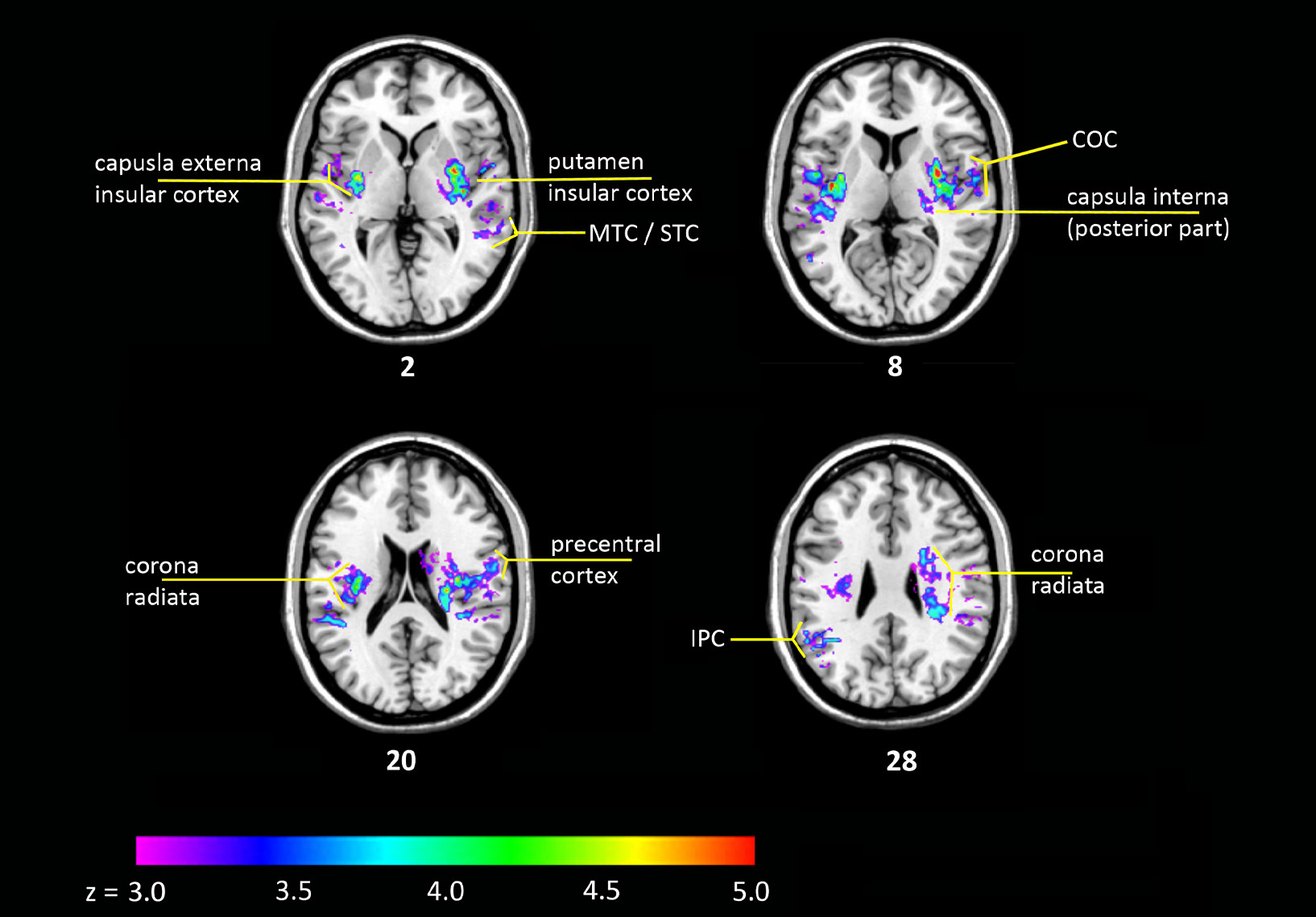 Lesion-symptom inference is a classical instrument to elucidate the anatomical substrates of brain functions in health and disease. In our group, we apply traditional and modern, innovative approaches of lesion-deficit mapping. We create and consolidate imaging and clinical data bases from large clinical trials in multi-national collaborations such as the WAKE-UP trial. We provided comprehensive anatomical maps of functional outcome scores and sensory deficits after stroke (Cheng et al., 2014; Kessner et al., 2019).  In collaboration with our partners, we investigate novel, multivariate models of lesion-deficit mapping to account for the dimensionalities arising both from the brain and lesion architecture using machine learning and mathematical models based on game-theory (Zavaglia et al., 2015).
Cheng B, Forkert ND, Zavaglia M, Hilgetag CC, Golsari A, Siemonsen S, et al. Influence of Stroke Infarct Location on Functional Outcome Measured by the Modified Rankin Scale. Stroke 2014; 45: 1695–1702.

Kessner SS, Schlemm E, Cheng B, Bingel U, Fiehler J, Gerloff C, et al. Somatosensory Deficits After Ischemic Stroke. Stroke 2019; 50: 1116–1123.

Zavaglia M, Forkert ND, Cheng B, Gerloff C, Thomalla G, Hilgetag CC. Mapping causal functional contributions derived from the clinical assessment of brain damage after stroke. NeuroImage Clin 2015; 9: 83–94.